Even though we couldn't go spend Thanksgiving with my family we still had an awesome day! The day before thanksgiving, Liz's call got to Provo but she was in Layton for the week. We got it from the mail for her and since we were going to Ogden for Thanksgiving, we decided that we'd take it up there on the way to dinner and open it then.
After we got everyone on Skype and the phone, she opened her call and guess where she is going!?!
Kennewick Washington
Spanish speaking!!! I am so excited for her. That's why she was put in our room freshman year, this little Alabamian needed three Washington roommates to prepare her :)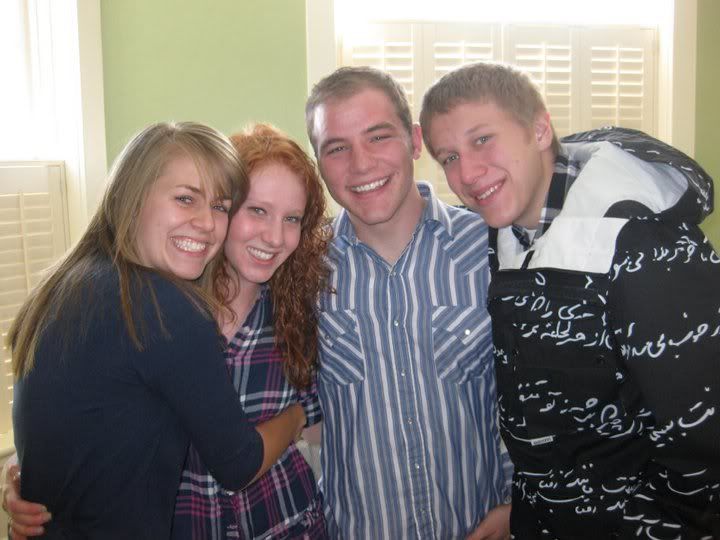 She leaves March 2nd and We're so excited for her! Except I don't want her to leave me :( But I know she will be the most amazing missionary and Kennewick is so lucky to get her. After a lot of hugs and congratulations we had to go on to my Aunt and Uncle's house for Thanksgiving dinner.
Thanksgiving was so fun and delicious. I got to see my cousin's families that I hadn't seen in a long time and Michael got to meet some of my extended family. And of course the food was delicious! Thanks Aunt Deb :) We got to sit at the "un-married table" for the last time!
After dinner we watched How To Train Your Dragon, which I will have to finish at another time because I fell asleep, oops. Then we watched the Cowboys lose to the Saints :(
On the way home, Michael FINALLY let me listen to Christmas music! And then we watched Elf because Michael had never seen it, crazy I know. On Friday, we were going to go shopping but I don't think Michael really wanted to go and all my girl friends were gone so instead we just sat around all day and did practically nothing. At around 6:30, we decided we needed to get out of the house so we went to see Toy Story 3 in the dollar theater! It was so cute and funny and we loved it. On Saturday morning we had a delicious breakfast and then we watched the BYU vs. UTES game that was good until the 4th quarter. I still cannot believe that we lost... Oh well.
Michelle and Clark invited us to go up to Clark's family's house to play games. We played Werewolf which is kind of like Mafia but with different and more characters. It was really fun and some funny stuff happened. Overall, it was a very fun weekend. Even though we didn't get much homework done..
Countdown:
9 days of school
2 papers
1 test
5 finals
20 days until the wedding! ah... :)