I have been wanting a menu board lately so today I decided to make one! I LOVE it. Here are some pictures.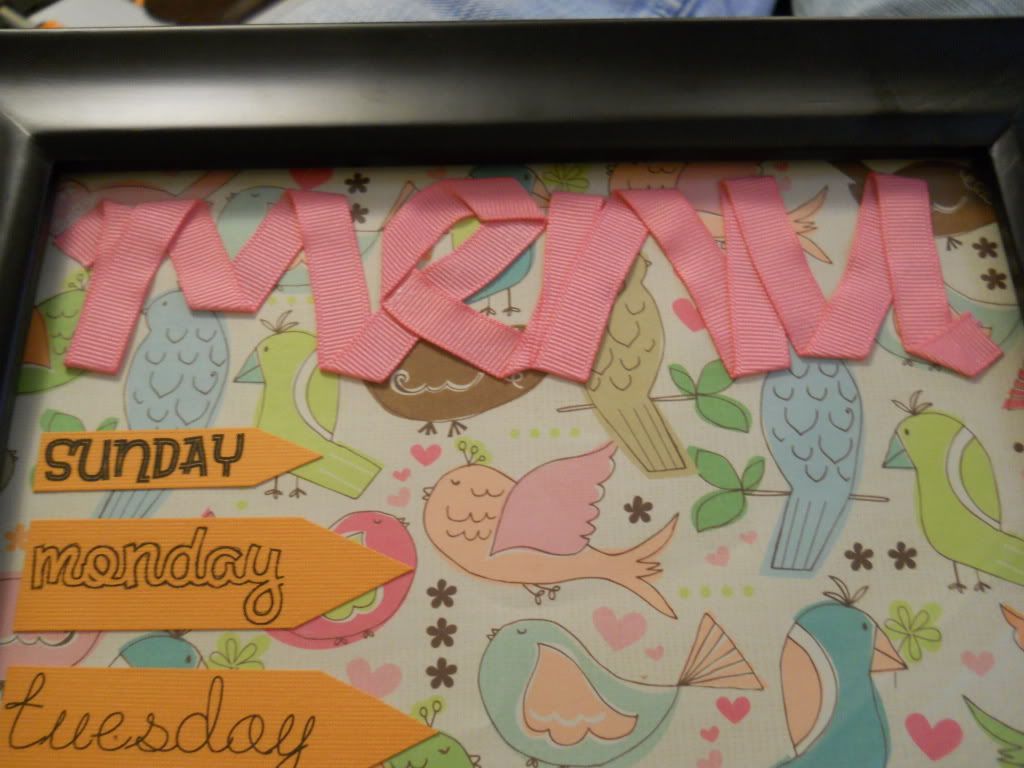 I made this out of ribbon. Very cute if I do say so myself.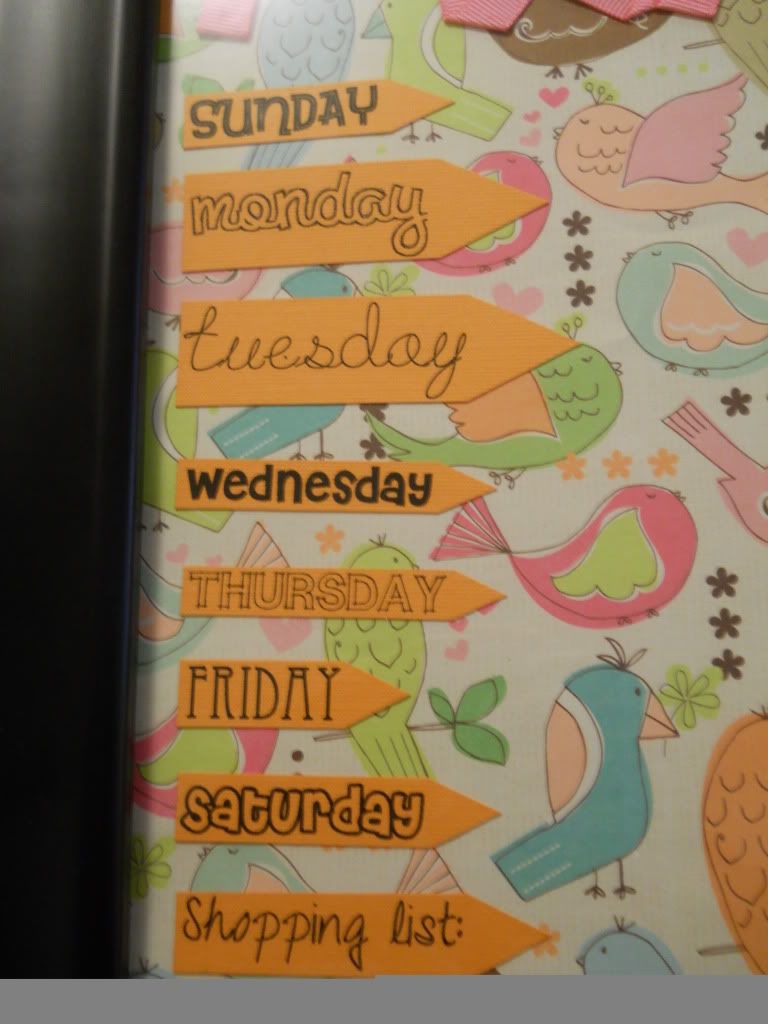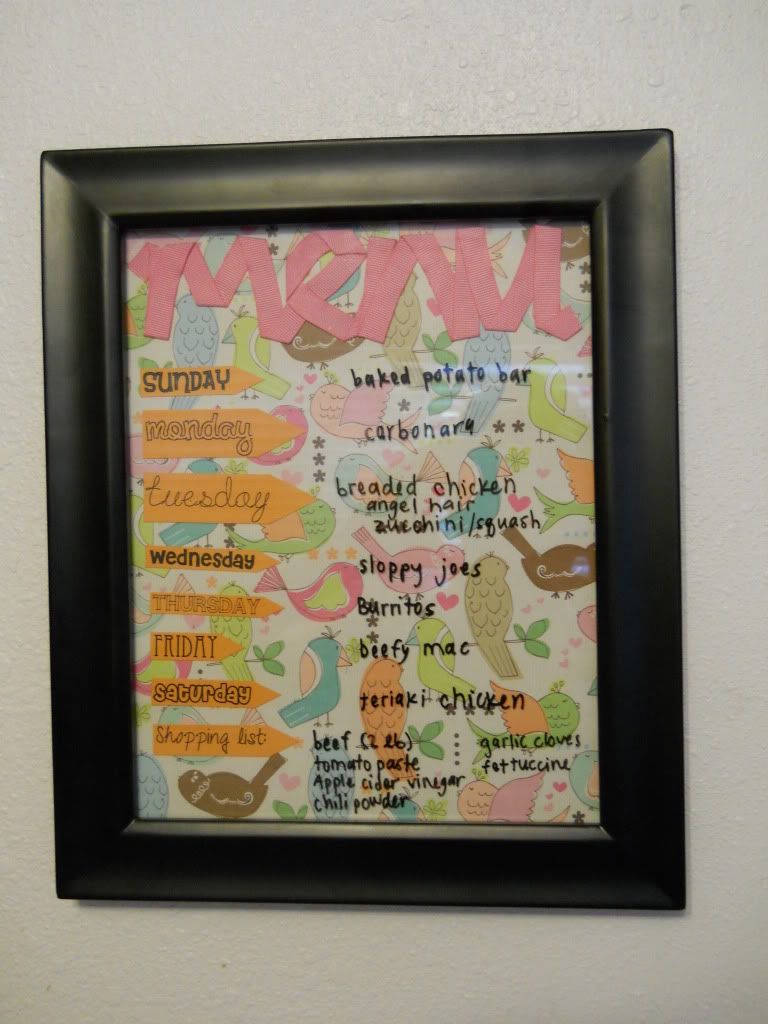 All filled out :)
Now two of my FAVORITE things in my house are hanging next to each other in the kitchen :)
Hopefully this will help me to cook yummy meals more often. I decided while I was shopping for this that I love craft stores. They are awesome and always inspire crafty ideas in my head. Plus, there are some amazing cute scrapbooking materials out there. It made me want to do a scrapbook but then I remembered that I'd be horribly bad at scrapbooking. Maybe someday...