Last week my mom came to visit. It was so awesome to have her here. The day after she got here we took our last final and then the next morning we headed off to Zion National Park. It is so amazing there. If you haven't been there I highly recommend it. We did a few short, easy hikes to make sure we didn't overwork Michael's knee but they were still so beautiful. I went a little picture crazy.. But if you've ever been there then you understand why. Michael and I stayed there from Friday until Monday afternoon and my mom and Zach came back on Thursday night. My mom is so awesome. We stayed at this awesome hotel.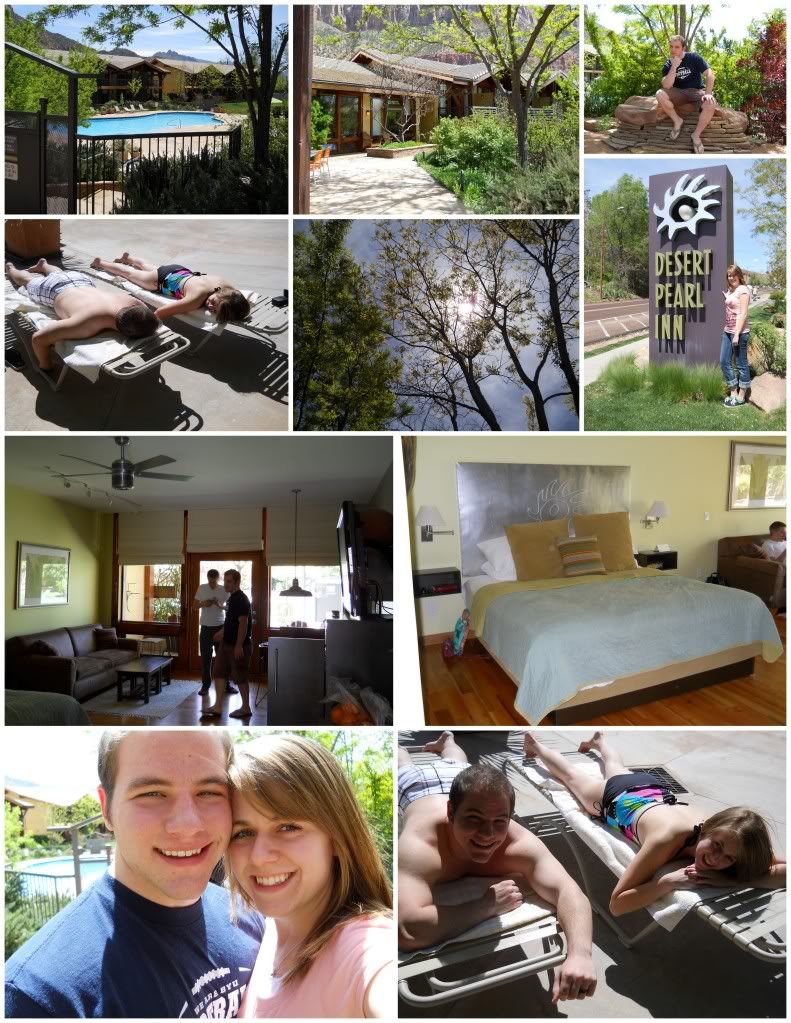 And got to eat out at some really good restaurants. Lets just say that between the restaurants and my mom's cooking... we'll be hitting the gym often

hopefully that wasn't too overwhelming.. haha
It was a really good trip. Then we had to leave it and come back to this..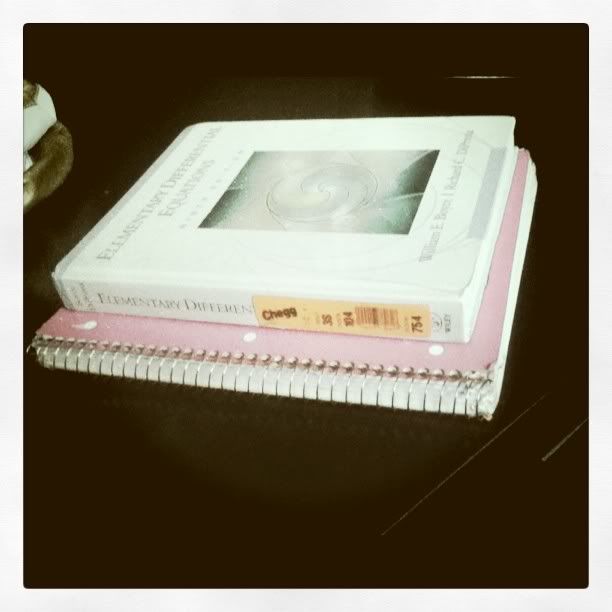 Boo. Luckily my mom helped us plant a little garden outside to brighten up our days.
I love my little flowers. And that one on the bottom right is a Zucchini plant :)
My mom also spoiled us with lots of good food and a costco trip.
She left today, it was sad to see her go but I guess we have to get back to our routines of work and school and boring.
Our classes are going good so far and Michael is liking working at the MTC. He's been able to see my friend Liz and take her some goodies. He also has time there to work on homework during the down time. My classes are completely opposite of my previous classes. In one of my classes there are 30 girls and 1 boy and in another there are 20 girls and 2 boys. I am taking a PE class where they teach us how to teach elementary school children about physical activity so we basically get to play every day. The first day we played with one of those colorful parachutes for twenty minutes and the next day we jumped rope the whole time. It makes me feel like a kid again. In my other class we read picture books :) It's fun. I'm also taking differential equations. My last math class for my math minor. Hooray!
Spring semester seems different from fall but we like it. Let's see if we still like it once we're farther in.