I've always hated the questions like this that make you pick your favorite song (or favorite movie... tomorrow. ugh). It's just so hard when you like music as much as me to pick a song that is your favorite. It is always changing. In general, I love music that relates to my life. I love lyrics. My favorite type of music is currently country. Call me crazy but I love it. I told my husband that I really like country because most of the songs just make you feel good (sometimes country is known for depressing songs about losing everything but those songs are usually too twangy for me, and therefore I really don't like that kind). I love love love Taylor Swift, The Band Perry, Zac Brown Band, David Nail, Miranda Lambert, Sugarland, Rascal Flatts, Lady Antebellum.. others too but those are the big ones.
As you can see I'm trying to stall... I guess I'll get down to it. I would say that today my current favorite song is... well, I've listened to several songs now trying to figure out my favorite and it's so hard. Can I do my favorite artist instead? No... Well since I can't pick a favorite song with my favorite lyrics and favorite music and favorite artist all wrapped into one I am going to pick the one that brings me the best memory.
If I Run by The Harters.
This is the song that Michael and I danced to at our wedding. I really love it. And the lyrics are beautiful. Does it need more explanation than that?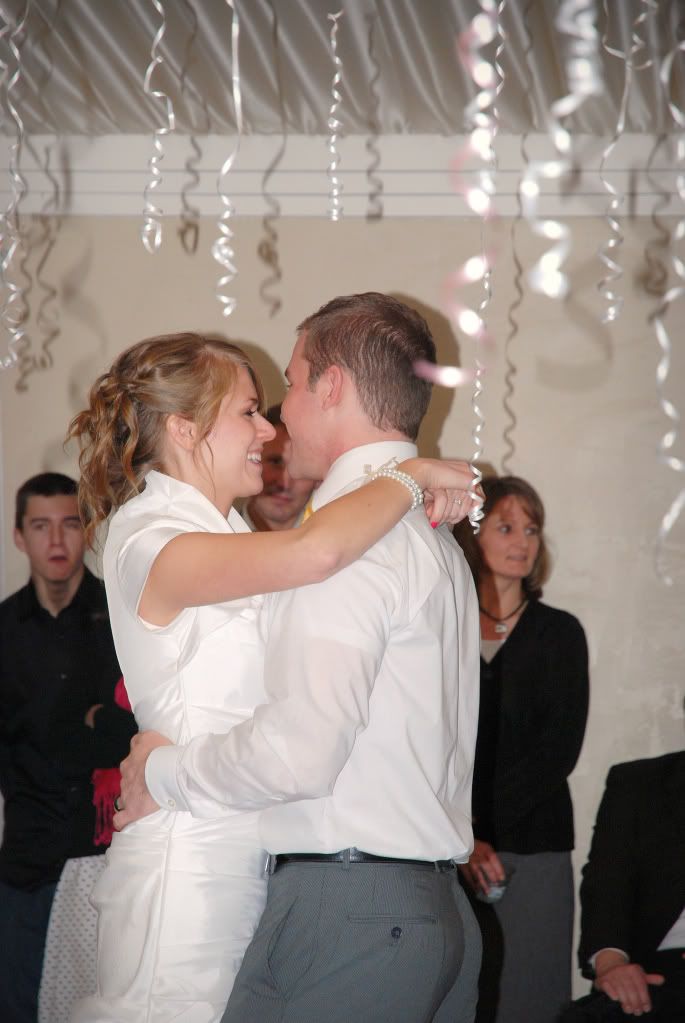 Well, cross your fingers that I can keep this up. Now I must decide what my favorite movie is before tomorrow. TTFN!